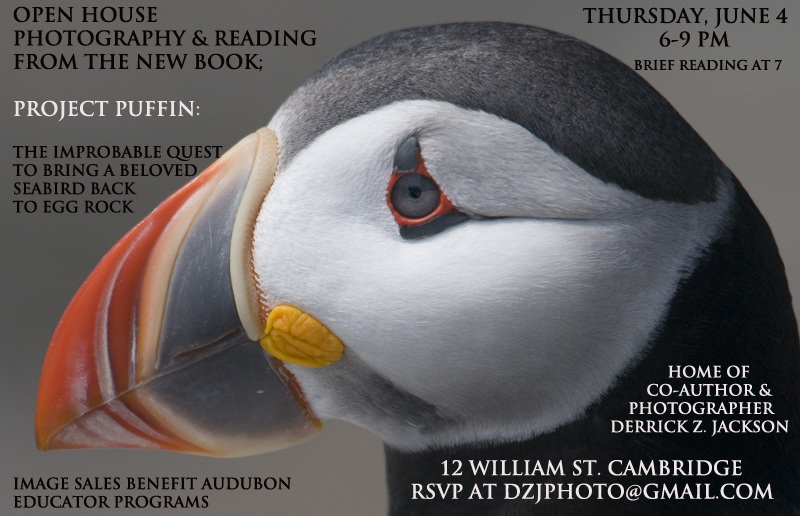 Open House June 4, 6-9PM, for Derrick Jackson's new book, Project Puffin, about the effort to restore these beloved seabirds to the Maine coastline. There will be a brief presentation at 7 and books will be available for those of you who asked Mr. Jackson to hold a copy. Youth and Adults all are welcome.
Address: 12 William Street in Central Square.
The book is also available for purchase on Amazon: link.