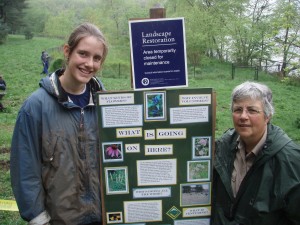 Michelle Holmes has prepared a brief history of Troop/Crew 56's experience with the Ranger Award, the highest award in Venturing. She comments:
Hannah Lyons-Galante was the first Crew 56 Ranger; I am hopeful that Alix and others will soon follow. Since I do not believe any of you were around during those days, I feel the need to record the history and resources (see attached sheet) that went into Hannah's award and ceremony and also to put the gear collected into the Scout store room rather than my house. In order to make Hannah's ceremony equivalent in every way to the boys' Eagle COH, I ended up buying stuff (neckerchief, presentation box, etc) for which the minimum order was 12; so there are 11 of these left.
Hannah sets an inspiring example for today's youth to follow. The Ranger award is a daunting, but rewarding challenge, and we are committed to promoting and celebrating it on par with the Eagle award.